Wire Mesh Fence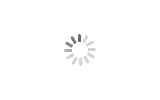 Angle Corner Bead
Brand :OEM
Product origin :CHINA
Delivery time :ABOUT 30DAYS AFTER GET YOUR ADVANCED PAYMENT
Payment Terms :T/T, L/C, D/P
Angle Corner Bead also named Plaster Bead or Render Bead, it is used to provide a true, straight corner which protects and reinforces a 2 or 3 coat plaster or render application in its most vulnerable area. One size adjusts for thickness, although larger wings are available for unusually thick plaster / render.
PRODUCTS DETAILS:
Assortments:
Galvanised Steel 30mm/43mm/50mm/63mm Standard Wing Angle Bead
Stainless Steel 30mm/43mm/50mm/63mm Standard Wing Angle Bead
External Render Stop Bead
Plaster Stop BeadMovement Bead
Architrave Feature Bead
Expanded Angle Bead
Perforated Angle Bead
Angle Bead with Reinforce Flange
Angle Bead with creased Reinforce Flange
Application:

Galvanised (internal use) and stainless steel (external use) Angle Beads for use on traditional wet 2 / 3 coat plaster application.
Galvanised for internal use or stainless steel for external use
Specifications:Edge:20-70MM, Length:1-3M
Packing: 50PCS or 100PCS PER BOX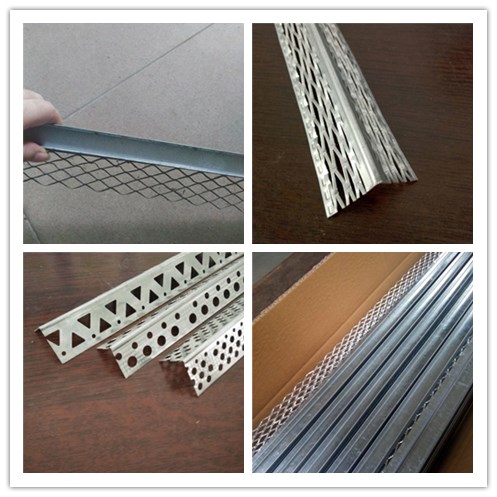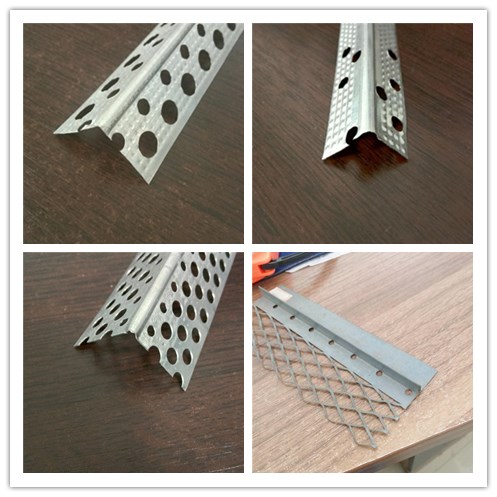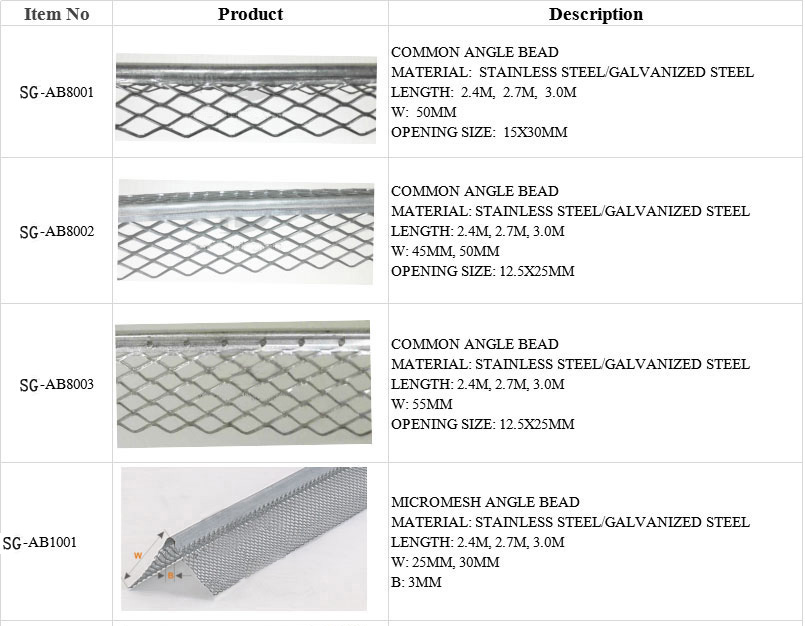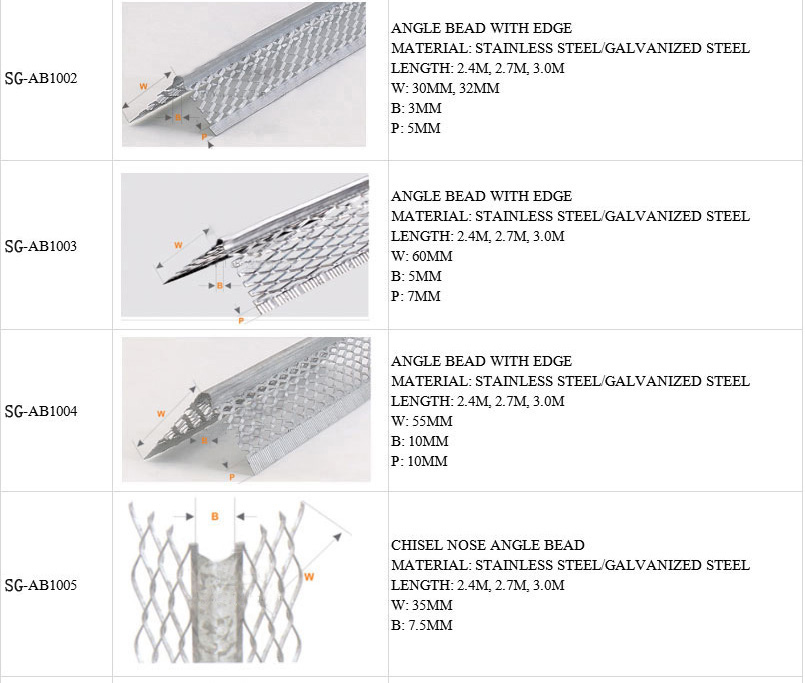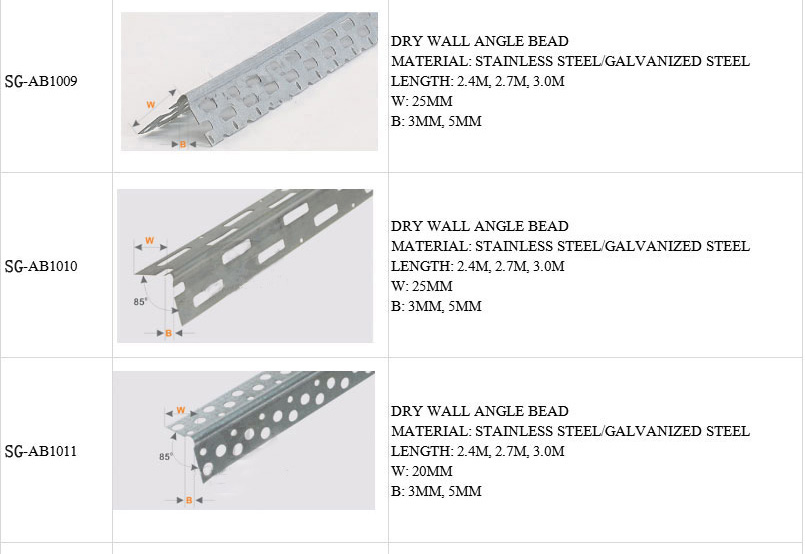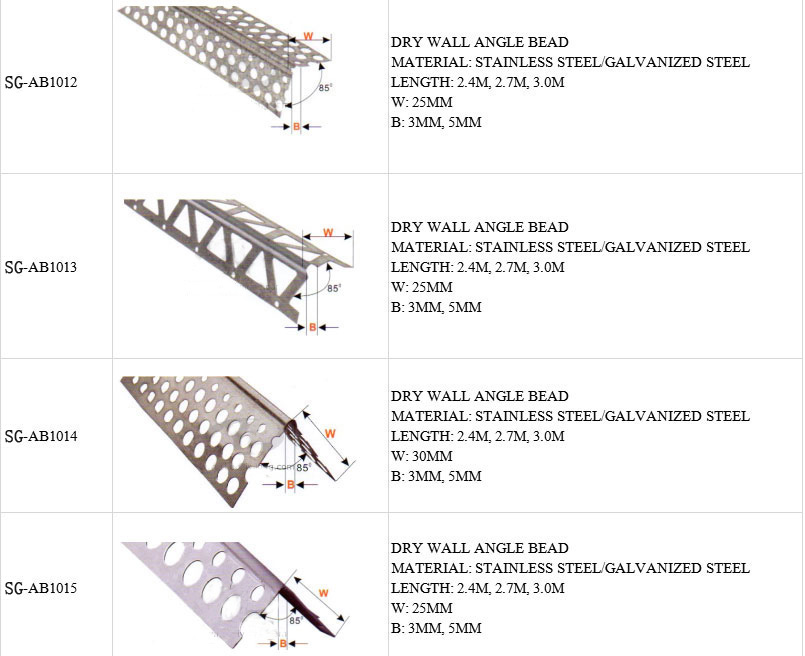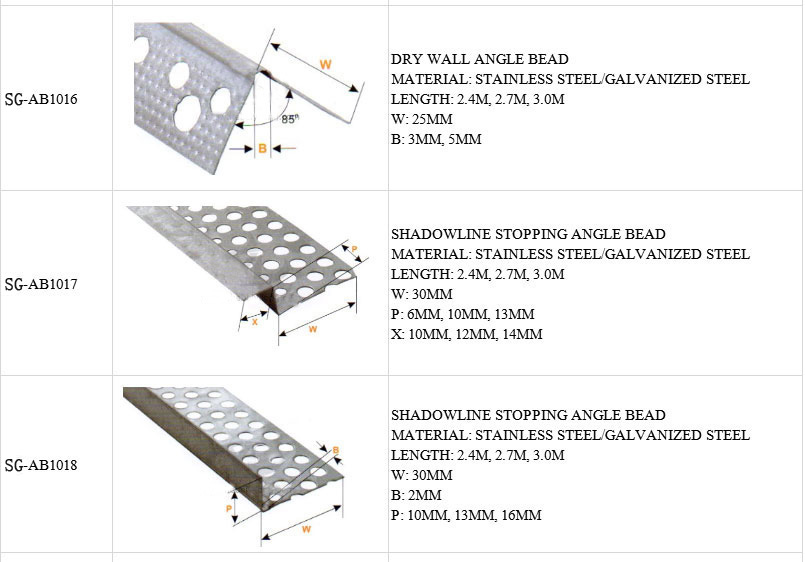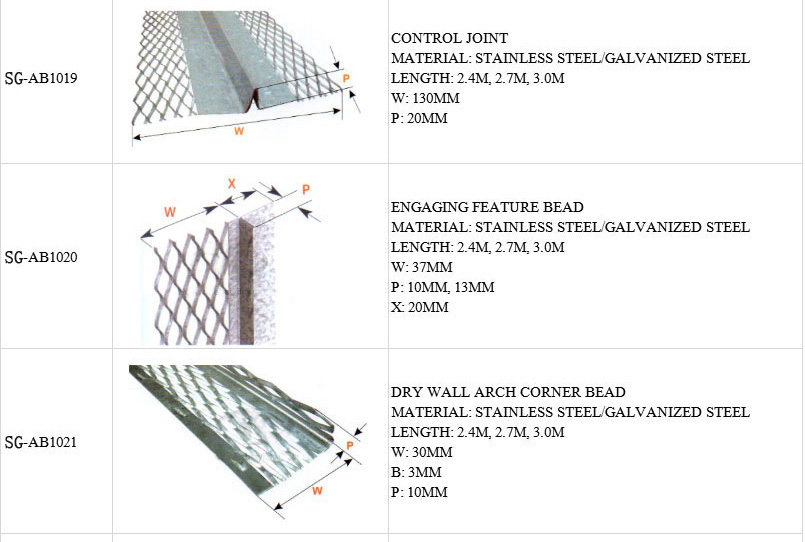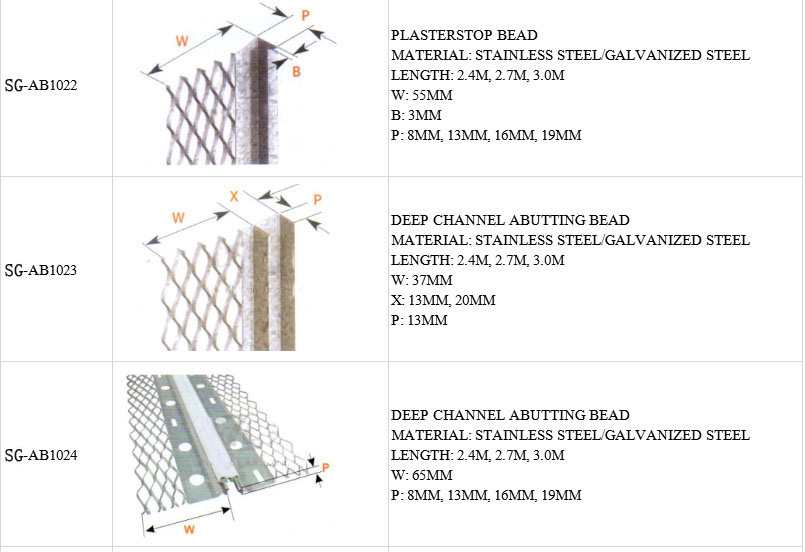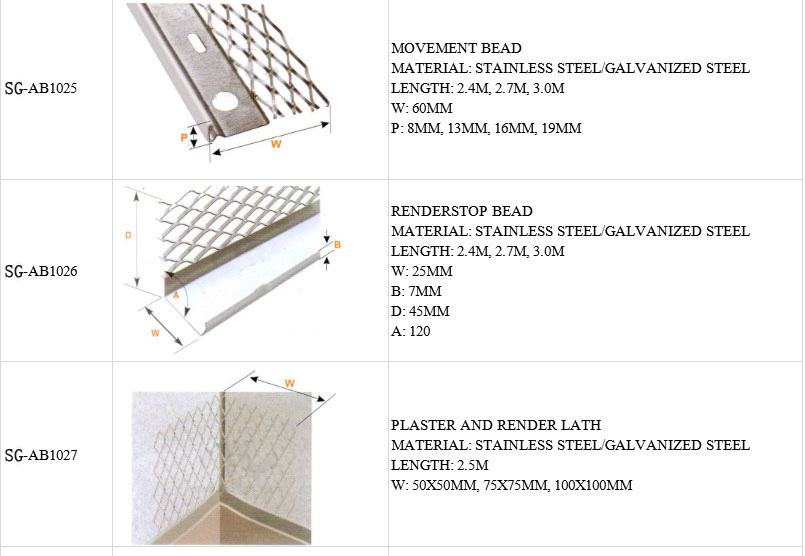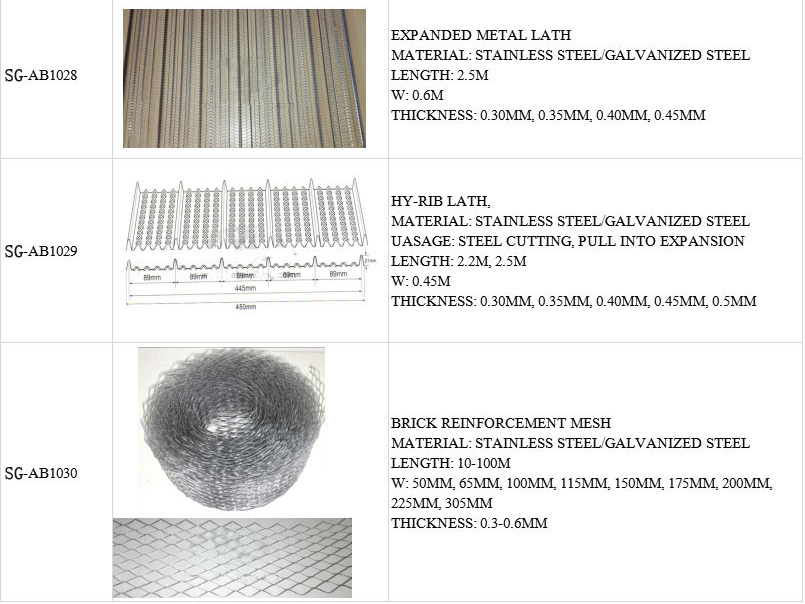 Please feel free to give your inquiry in the form below. We will reply you in 24 hours.